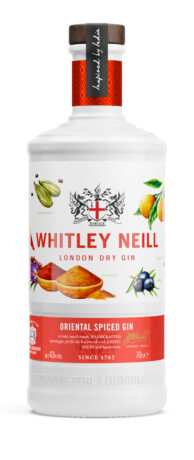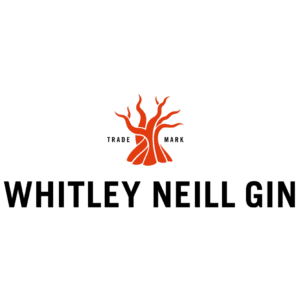 Whitley Neill Oriental Spiced Gin
Storbritannia, London
Type: Brennevin, Gin
Produsent: Whitley Neill Gin
Om produsenten:
Whitley Neill Gin is a premium handcrafted artisanal gin range and an established English brand with heritage dating back to 1762. Whitley Neill Gin is distilled at the multi-award-winning City of London Distillery, the first, and still the only, gin distillery in The City of London in 200 years.
Johnny Neill is an eighth generation distiller, and direct descendant of Thomas Greenall and JJ Whitley. After initially forging a career in investment management, he went on to delve deeper into his family distilling heritage and started on a new career path, founding the popular Whitley Neill Gin brand in 2005. Using nine of the highest quality botanicals, Johnny launched Whitley Neill Gin, its Original London Dry Gin and a range of flavours inspired by both his and his ancestors travels around the world, cementing him as one of the pioneers of the early gin boom.
Om produktet:
Rich, fragrant aromas of cardamom, cubeb and coriander lead into piney juniper and fresh citrus peel. Juniper is complemented on the palate by warm, earthy notes of cumin leading into more peppery, gingery spice with a dash of lemon.  A long, elegant and balanced finish full of pepper and savoury spice.
Botanicals
Juniper | Coriander Seed | Sweet Orange | Lemon | Lemon Peel | Ginger | Tumeric | Chilli | Saffron | Star Anise | Cumin Seeds | Grains of Paradise |