Born Brands BCN
Spania, Penedés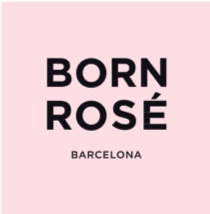 We are simple and we know what we like. Uncork and enjoy. Our only denomination of origin is with whom you take it and where do you take it. The rest? Who cares!
We believe that the world of wine can be more laid-back and fun. That is why we have created a different brand. Inspired by the international movement of the rosé of the French Provence, the West coast of the United States, Scandinavian countries or the United Kingdom...
We were wondering:
"Why isn't there a rosé from Barcelona?"
In 2019 a group of curious entrepreneurs launched BORN ROSÉ Barcelona. A special rosé, born in a special city, with the aim of being a reflection and inspiration of a lifestyle. Barcelona, its light and its open character. Barcelona is not just a place, it's a state of mind.
In Born Rosé our vineyards are the experiences. The more you live, the better the wine. Fresh, light and easy to drink.
Our wine is TOP and probably the best rosé in Spain: made from organic grapes and natural fermentation.