Cascina Castlet Costigliole
Italy, Piemonte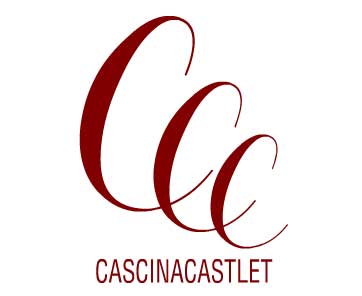 Maria (Mariucca) Borio har siden 1970 styrt familiefirmaet Cascina Castlet på en 22 hektar stor eiendom fra 1600-tallet. Familiens røtter i Costigliole d'Asti går tilbake til 1198.Vinmarkene ligger fint i åssiden ca. 300 moh.
Her dyrkes hovedsakelig Barbera og Moscatodruer men også Cabernet Sauvignon, Chardonnay og den sjeldne Uvalinodruen. På 1800-tallet hadde den sistnevnte druesorten en spesielt høy status, og som endruevin ble den brukt som medisin. Forskningen har brakt på det rene at den er en særpreget druesort siden den er 100% motstandsdyktig overfor edelråte. Dessuten er innholdet av antioksidanten resveratrol usedvanlig høyt, og det er dette forholdet som gjør at druesorten ikke trenger beskyttelse i vinmarken.
Vinproduksjonen er tilnærmet økologisk; i vinmarkene får gresset gro, og man benytter fuglekasser for å bekjempe insekter uten bruk av sprøytemidler.
Vinhuset har lang tradisjon for kvinnelige vinmakere. I dag er det Maria Borio som lager husets viner, noe som hun har gjort siden 1970. Maria Borio legger ikke skjul på at hun er stolt over å ha lyktes som kvinnelig vinprodusent og sier følgende: "Our taste, completely feminine, and courage, female as well, have led us to offering striking bottles and labels, at times provocative, always moderate and elegant, bestowing on the customer a mark of individuality."
Maria er også Piemontes leder for Donne del Vino, en idealistisk italiensk organisasjon, som består av kvinner fra vinbransjen som støtter utviklingsprosjekter i Afrika og Latin-Amerika.